"The resistance that you fight physically in the gym and the resistance that you fight in life can only build a stronger character." – Arnold Schwarzenegger
Combat can be hard on your body. The effects include insomnia, fatigue, irritability, angry outbursts, concentration problems, and jumpiness. Eventually, your health will suffer. That's why, if you have been deployed, one of the best things you can do is care for your body. That means putting a priority on sleep, exercise, healthy food, and relaxing activities.
At Warrior Life Services, we are certified by the American College of Sports Medicine to provide personal training for our combat veterans in transition.  We focus in 3 areas: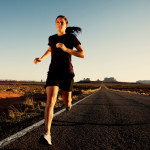 Cardiovascular Endurance  
Cardiovascular endurance is the most important aspect of fitness. It is basically how strong your heart is, which can potentially add years to your life. Whether you are looking to start a training program, or looking to "take it up a notch", let us help you in designing a sound program to get the results you seek.

Flexibility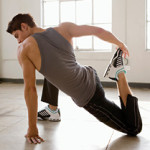 It is important to include flexibility training as part of your regular fitness routines. Improved flexibility enhances performance in aerobic training and muscular conditioning as well as in sport. There is scientific evidence that shows the incidence of injury decreases when people include flexibility training in their routines. The key to flexibility is breathing.  When we learn to find our breath and to clear our minds we harness critical components for not only flexibility, but our mental health.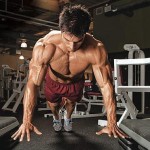 Muscle Strength & Endurance
Functional strength allows you to perform everyday tasks such as carrying groceries, lifting boxes, carrying luggage through an airport, or lifting young children. It is more useful in everyday life than basic muscular strength used for building mass or power lifting. These activities are made easier by having muscular strength and endurance. Strength training can improve your balance and posture. Functional strength can also help prevent injuries. Building muscle increases metabolism, it translates into a higher energy level, and potentially it can improve your health and extend your life.
At Warrior Life Services our goal is to improve your social out-going and increasing your personal productivity.  By introducing an active lifestyle to our clients, you can be assured that we will be with you every step of the way toward your independence. To learn more, click on the CONTACT tab and send us a message.