"The quality of a person's life is in direct proportion to their commitment to excellence, regardless of their chosen profession." – Vince Lombardi
Transitioning out of the service can be a challenge on even the most "squared away" warriors.  The daily regimentation of activity and procedures are replaced with freedom and space for creativity.  Without a personal system to keep track of the most important missions of the day, most service members quickly can become overwhelmed.  Additionally, the stresses of combat reduce our short term memory and focus, making even the easiest of days a challenge.  Working with Warrior Life Services, we take the tools you already possess; namely your smart phone and web-based email systems and show you how to maximize their capabilities and open them up for collaboration.  We do this by focusing in 3 major areas: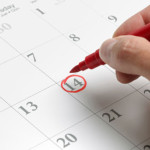 Committed Time:  Your time is limited.  The demands on it are not.  Clear the distractions from your life and embrace a mission-focused plan every day.  Our techniques are designed to mirror the simplicity of the cloud-based tools already in your life.  We just show you how to use them more effectively.  We believe if you're going to commit your time and attention to a time-bound destination, you should ensure that you not only arrive there on time, but you accomplish something meaningful.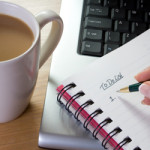 Discretionary Time:  Using the wisdom of the ages, we empower you to define your essential planning criteria that provide clarity and purpose to accomplishing those daily tasks that make the difference between good and great.  Learn the secrets of a 19th century engineer that still apply today in creating a blueprint for your personal success plan.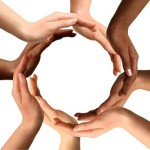 Connections:  Your personal network of human connections is your greatest asset in gaining the recommendations and decisions that guide you on the path to success.  From your address book to your social media footprint, you'll master the skills needed to ultimately align the personal touch points in your life for greater cooperation and move you faster toward your goals and objectives.
Let us hear from you!