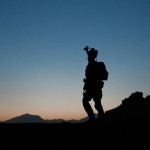 Since the start of combat operations supporting Operation Enduring Freedom and Operation Iraqi Freedom (OEF/OIF), our veterans currently present with high rates of post-traumatic stress disorder (PTSD), traumatic brain injury (TBI), and personal challenges transitioning into the civilian sector. Current research shows the PTSD rates are as high as 20-25% in some of our combat units. Along with the bureaucracy of government institutions, some veterans may experience barriers to specialty vocational rehabilitation services and/or mental health (MH) care. One of the major barriers is the stigma of weakness associated with these challenges. Transitioning veterans often experience problems with relationships, at work, and at school. They may also be more likely to develop other problems, such as other anxiety disorders, depression, or substance abuse disorders. There are treatments available, but only if sought out by the person with the disorder.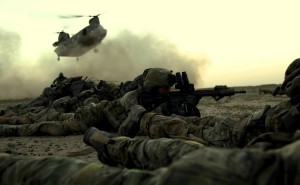 Seeking help, however, is the exception to the rule. Less than 40% of veterans with these challenges will seek help. Many who suffer from combat trauma are reluctant to seek help from military channels because of how it could affect their records or disability status. Questions of mental illness involving active duty warriors, could disqualify them from leadership and/or desirable assignments, so they just try to deal with it on their own.
Our Company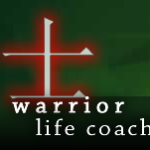 This is where it all started.  We began noticing the challenges our service members were facing, as early as 2004.  As a veteran myself, I understood the uphill battle that all warriors face upon leaving the service.  In October of 2009, we formally launched our company,Warrior Life Coach®, LLC. where we blend together the disciplines of military planning, neuroscience, and personal efficiency with the intent of providing all clients a unique and systematic approach to accomplishing more in their lives.
Solution
Warrior Life Coach® uses a methodology known as Emotional Measurement. It is the process of learning how to take control of your emotional states and behavior.
The difference between our approach and other behavioral methodologies are as simple as this:  We work on fixing the problem, not on what caused the problem.  The primary focus is to fully understand how each individual processes information from the deepest level of their subconscious. All human beings must go through an internal process that is very consistent in order to bring about an emotional state and behavior.
We have established a standard for coaching that is unmatched by anyone in the field of counseling, therapy, or mental health. Through our partnership with The Burris Institute, our approach is the culmination of 25 years of research, development, and documented results with a wide range of behavior disorders. It is evidence-based, produces measurable outcomes in the warriors' emotional states, and is maintained on a fully secured, operational Internet platform that offers warriors complete access to their information and tools.  This is a forward focused methodology, as opposed to many traditional therapies that dig into the painful past of a warrior's combat experience.  To date, our clients have generated a 61% reduction in suicidal ideation.  We think that speaks for itself.
Many warriors may seek life coaching for reasons other than mental health. These reasons range from career decisions, wellness planning, and personal organization. Regardless of the reason, we will maintain confidentiality surrounding their reasons for seeking our services.  Additionally, we provide personal strength assessments, career transition assessments and counseling, along with a Time Management primer for warriors with stress related disorders and/or traumatic brain injuries.