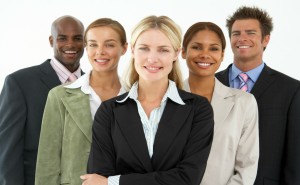 Are you looking to build a distinct culture within your organization?  If so, your focus needs to be on hiring behavioral traits that you desire for the job, not just resume fillers.
Using our JobScan® process, we define a job position in terms of the behavioral dynamics most likely to succeed in the job. We accomplish this by first conducting a thorough discovery with interested stakeholders to uncover the job description, evaluation standards, and desired behaviors needed for the position.
Next, we correlate survey data using ourProScan® assessment from the most successful position incumbents in your organization.   We then blend the expectations of the position's immediate supervisor and/or department head using our Job Dynamics Analysis, or JDA.  The result is a customized "Job Model" for a specific position within a specific organization.  The end results is a profile that serves as a standard for all potential applicants to be measured against.  It is completely EEOC compliant, as it focuses on the job first.
Additionally, we can assist in the interviewing process by providing customized questions tailored to each candidate, based on their ProScan® survey results.  Want to know more?