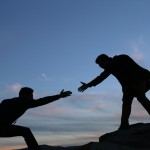 What is Coaching?
Whatever the reason, distinct from other forms of training, coaching focuses on a specific way of "learning" for the executive. It is believed that "the more an individual is involved in identifying problems, in working out and applying solutions for them and in reviewing results, the more complete and the more long-lasting the learning is. This form of self-improvement tends to bring about learning with a deeper understanding than learning that is taught."  Given the right circumstances, one-on-one interaction with an objective third party, who is not tied to the organization or other executive or company influences, can provide a focus that other forms of organizational support cannot. Coaching develops the leader in "real time" within the context of their current job while allowing them to maintain their day-to-day responsibilities.
Who Could Benefit From Executive Coaching?
You may currently be a high performing individual that is looking to take your life/profession to the next level. We can work together to make this happen!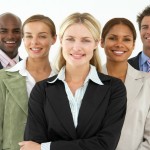 You may feel overwhelmed with all the challenges you face. We can develop a plan to provide clarity in your actions!
You may be stuck in a situation where you've lost direction and purpose. Together, we can re-orient your focus and getting you moving forward again!
You may be exhibiting behaviors that are affecting your health, family, or relationships. There is a proven method we can use to change your destructive patterns.
You may be diagnosed with depression, PTSD, or other mood disorder. Together we can integrate an additional process that is proven to work for you!
How Long Does it Last?
This usually depends on a client's goals.  Our engagements typically begin with a standardized 4 hour approach of introduction, assessment, and presentation of results.  From these results, we allow our clients to determine the next steps in setting goals and objectives for future work.